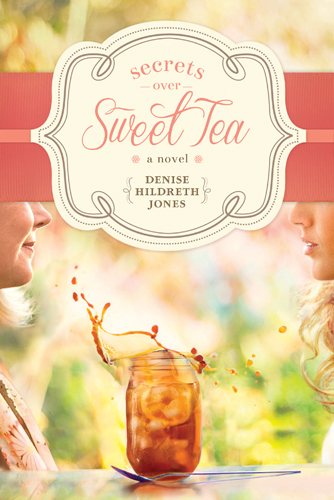 SECRETS OVER SWEET TEA
Three troubled characters, Scarlett, Grace, and Zach, each with their own secrets. We think secrets keep us safe, but more often than not, they spill out when we least expect and make a mess out of everything. It's a truth Scarlett Jo Newberry - a boisterous pastor's wife knows all too well—a truth Grace Shepherd - a polished news anchor and Zach Craig - a beleaguered divorce attorney are about to learn the hard way. As each of their lives intersect in the tree-lined streets of Franklin, Tennessee, scandal threatens to topple their carefully constructed worlds. Grasping at survival, they embark on a journey of friendship and courage, each seeking to find a way back to laughter, love, and life.
I confess to being a tea-a-holic so just the title alone gave me hope that Denise Hildreth Jones would create a "tasty" story and she did! There were never any dull moments in the story. And once Scarlett entered into the lives of Grace and Zach, there were some interesting moments. I bet we would all like to have a character like Scarlett in our lives. She is funny, yet she has her own tragic secret. As for Grace, I believe there are many readers who may identify with her situation. I was surprised, but glad that Zach chose to resolve his secret in a way I didn't expect.
I would recommend this book for those who love southern styles, friendships, and a good plot.
ABOUT THE AUTHOR