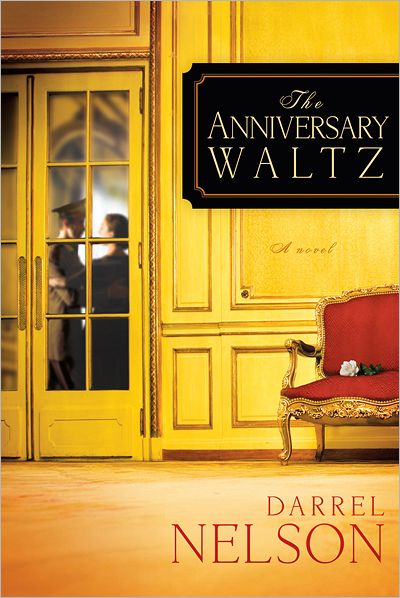 At their sixtieth anniversary party, Adam Carlson asks his wife, Elizabeth, for their customary waltz. After the dance they gather the family and share their story—a story of love and courage overcoming adversity and thriving in the face of overwhelming odds.
It's the summer of 1946, and Adam has just returned from the war to his home in Reunion, Montana. At a town festival he meets Elizabeth Baxter, a young woman going steady with his former high school rival and now influential banker, Nathan Roberts.
When Adam and Elizabeth share a waltz in a deserted pavilion one evening, their feelings begin to grow and they embark on a journey, and a dance, that will last a lifetime.
This was a sweet little book, since I was ready to read a piece of period fiction and I wasn't disappointed. The characters seemed very real to me. Adam, who had just come back home after serving in the Army, was eagerly greeted by his mother, but his father refused to acknowledge his return. As the story continued, we learn of the burden his parents carried when Adam enlisted and left his parents to work the farm.
And then we learn of Elizabeth who was raised by her aunt and uncle. She works at the smal dry cleaners at the time Adam comes home. When he comes in to have his uniform cleaned and pressed for the town festival, they begin a conversation that leads to an invitation for Adam to come for dinner. This excerpt gives you some thought as to the challenges that faced Adam that afternoon.
"I enjoyed your contribution to the service today," she said. "Thank you," he replied. "The music was inspriring, and the company was exceptional." He winked at Elizabeth. Wil noticed but said nothing. Lenora noticed too and asked, "Do you plan to make regular church attendance a part of your life?"
The correct answer was yes, of course, Adam knew that any other answer would end his chances of ever being around Elizabeth with Lenora's approval, however slight it might be. But he answered honestly, without pretext. "I admit I didn't attend church much before the war. Somehow in my youth, it didn't seem important. But in Italy I got back in touch with God. We all did. I made a deal with Him. He kept His end of the bargain, and I intend to keep mine."
"What deal did you make, if you don't mind my asking?" Lenora inquired.
So, now I won't share anymore of the story. But it's a book I recommend to encourage you. A book to give you hope that when you're discouraged not to give up.
This is the first novel by
Darrel Nelson
, and I hope he will give us more stories.
I'm sharing this review free without any obligations to the publisher.